........::: Info :::........
· Photos
· Declaration
· Minutes-Court
· Aims
· Action
· Legal
· Financial
· Videoideo
· Photostory
· Repression
· Solidarity
· Study-Download
· Contact

....::: Trauma :::....

· Responses to...


....::About G8:::....

· Who is the G8?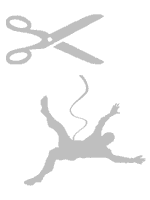 Aims of the Campaign
The AubonneSupportGroup is less a fix working group then individuals working on the campaign in different places in Europe.
As aims for the campaign we set the following:
Make the case known We are glad about all help with distribution, fundraising, press work, contacts and happy to help other people out.
Encourage an internal discussion about how to deal with the emotional consequences of repression (trauma, fear etc.), how we can improve the support at a collective level and how we can deal and prepare ourselves better at a personal level.
Improve networking on an European level between anti-repression groups, support groups, human right collectives, etc. and encourage the exchange of experiences of past and current cases aiming to share skills and evaluate what we have learnt.
We hope to reach these aims through:
Talktour with the video in April through Switzerland, Parts of Italy, Germany and Spain
Antirepression-Days in June in Geneva (26./27.6.) with presence at the trial on the 28th
Written materials, web, contacts etc.

External / through the movement:
General Aims:
Highlight and fight repression and impunity
Defend and promote the right to protest
Specific aim:
Fight for justice in the AubonneBridge Case
General demand:
Respect of the basic rights during political protests
Specific Demands to the government:
Immediate suspension and prosecution of the responsible policemen
An independent investigation of the Aubonnebridge case
Payment of all medical costs and appropriate compensation for physical and psychological damage of the climbers
Political: put pressure on the government to accept our demands
Mediatic: make the case and its wider context of global repression known and create pressure
Actions: international action day before the court-case, fax action, signed support letters, presence at the trial on the 28th of June

We are very happy about all offer of support, all interest in our work, all desires to exchange experiences and knowledge: aubonne@no-log.org